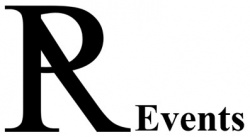 As an association, we organise & participate in a variety of events globally throughout the year. Sign up for our live & virtual events to learn from our expert speakers, as well as to network with fellow peers from the medical community.
Register your free membership to receive automatic email updates whenever new events are added. 
<!=========Slider View Template 2.0=========>
There are no upcoming events at this time.
<!=========Events Timeline Template 2.0=========>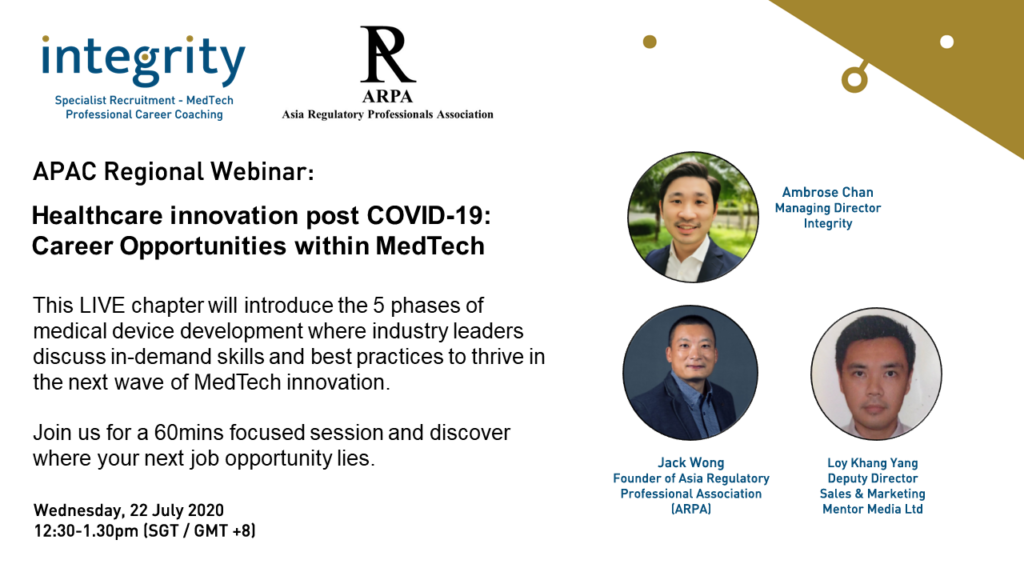 What are the in-demand skills for MedTech?
Where does your expertise lie within the lifecycle?
Where to begin your networking to get a headstart?
How should you position yourself for new opportunities?
Find out more »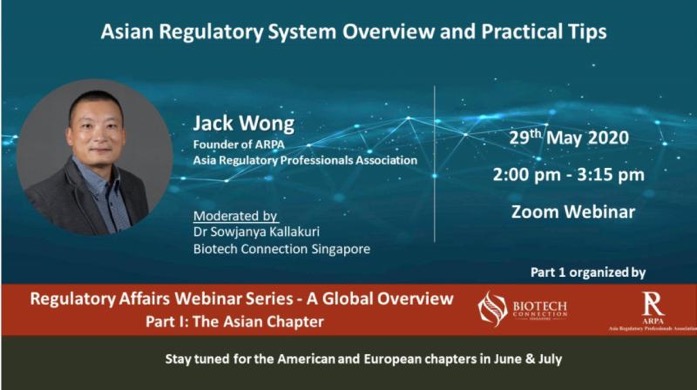 Jack Wong, Founder of ARPA, who has over 25 years of experience in the field of regulatory affairs will demystify some essential regulatory topics in Asia. This talk aims to benefit members in start-ups or those keen to pursue regulatory affairs as a career.
Find out more »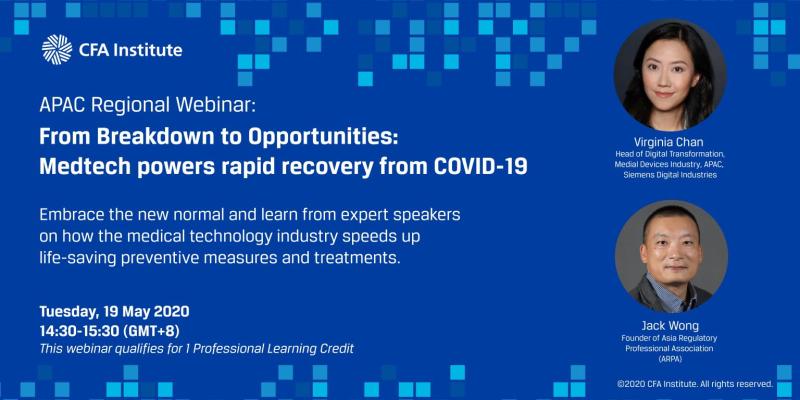 ARPA is very honoured to be a featured speaker in CFA (Chartered Financial Analyst ) Institute webinar on 19 May 2020. We aim to share how digitalisation and regulatory can bring more opportunities in MedTech.
Find out more »