Professional Chapters in Your Community
With local networks spanning across Asia Pacific and Europe, as well as special interest chapters with coverage of popular topics such as MedTech and career development, join a chapter (or more) of your choice to connect with regulatory affairs and related professionals. Together with your chapter chairs and committee members, local network, enjoy unparalleled education and networking opportunities while contributing back to your community. Scroll below to view our current chapters (full list as follows):
Academic
Australia
Career Service
Clinical Trial
Crisis Management
Digital Health
EU
IVD RA QA
Manpower
Singapore
Standards & Regulations
Student
Traditional & Complimentary Medicine
Vitamins, Minerals & Supplements
Academic Chapter
Vision:
We aim to be Asia's best Regulatory Affairs Certificate course with global validity and recognition
Upcoming activities:
An Academic chapter that will not just train and certify you in regulatory affairs but will equip you with a skill set that would help launch a career in the field of Regulations. The course will cover a wide range of regulations in different sectors including Medical Devices, Nutritional products and Cosmetics. Through this certification programme you will be able to gain hands on training from experts themselves on writing and submitting technical documents. This Unique programme gives you an opportunity to develop the necessary soft skills like Communication, stakeholder management, Project management and negotiation skills through 1:1 mentorship training.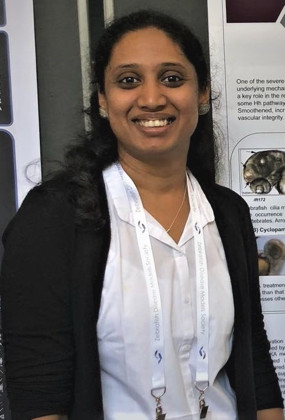 Chapter chair:
Sowjanya Kallakuri, PhD
Bio:
Sowjanya is a biomedical geneticist by profession and has over ten years of experience in research, science communications and outreach. She graduated with a triple Bachelors in Genetics, Biotechnology and Biochemistry and a Masters in Molecular and Human Genetics. She then went on to receive her PhD from the German Cancer Research Centre, Heidelberg in Developmental Genetics. She worked at Yale school of Medicine as a postdoctoral associate for a few years before moving to Singapore where she is currently a research fellow at the Lee Kong Chian School of Medicine. Her interest lies in modelling human diseases in vertebrate and invertebrate model systems. She is an excellent research mentor for graduate and undergraduate students. As the current events lead and secretary of Biotech Connection Singapore, she is well adept in organising events related to Medtech, Biotech and Healthtech both in person and over digital platforms. With an interest in global regulations she is currently pursuing a professional diploma in regulatory affairs. She wishes to understand various regulatory regimes of American, European and Asian continents. When not working, Sowjanya loves to travel, try out new cuisines, Zumba and playing Veena.
Australia Chapter
Vision:
The Australian Chapter aims to provide insights of the Australian medical device regulatory framework to assist SMEs, academic, regulatory professionals, and the healthcare sector with navigating the dynamic legislations and ensuring compliance. Through engagements with the industry, education providers, and other regulatory professionals the primary objectives of the Australian Chapter include:
Acting as the Australian Window for ARPA members
Maintaining currency with the legislations and communicating relevant updates/implications
Cultivating a local network of regulators for the dissemination of knowledge and collaboration
Chapter chair:
Mohammad (Mo) Asad
Bio:
Mohammad works in medical device consulting at Brandwood CKC, a PharmaLex Company. His experience spans the regulation of medical devices and associated activities in jurisdictions including Australia, Europe and the US as well quality system implementation and management. Earlier in his career, he worked in Orthopaedics product development and regulation. Over the past 4 years, Mohammad managed a plethora of successful regulatory submissions including clinical evaluation reports per Meddev 2.7/1 Rev 4 and the TGA's stipulations as well 510(k) submissions for a range of devices including implants, software, and IVDs. He is meticulous in his review and developed a streamlined documentation approach for regulatory submissions through his engagement with the regulators.
In 2017, he Co-Founded (HapTech Medical) a medical device start-up to detect breast cancerous tumours in real-time during surgery. He has an engineering background specialising in Biomedical and Mechanical engineering from the University of Sydney and completed rotations as a student and researcher at the University of Pittsburgh and Nanyang Technological University. He finds great joy in connecting with people to bounce ideas and share experiences.
He is fluent in both English and Arabic.
Career Service Chapter
Vision:
We provide a full spectrum of career services, helping members to identify and realize their career goals.  Towards this objective, we cultivate among members a broad and clear understanding of Regulatory Affairs, enabling them to become professionals in regulated industries.
Upcoming activities:
1. Development and delivery of career services to support our members.  These services include (a) career assessments designed to identify career interests and career goals, and (b) career development plans designed to facilitate attainment of these goals.
2. Development of training programs, internships, workshops, seminars, and other related career services.
3. Partnerships with schools/colleges/universities, community agencies, private companies, and government agencies in order to increase support for career services.
Chapter chair:
Joan S. Cheng
Bio:
Joan has a background in science and engineering. Her areas of focus include biomedical science technologies, medical device technologies, and combination technologies. She has worked for more than twelve years in both the electronic-mechanical and biotech/biomedical industries. During this time, she has undertaken various projects in biomedical and pharmaceutical research; biomedical technology and instrumentation development; and project/process development for biomedical/diagnostic devices, analytical instruments, plastic/polymeric material injection molding medical devices, and other electronic-mechanical devices. Clinical Science Journals/Magazines have published her work. In recent years, Joan has focused on Quality Assurance and Regulatory Affairs. She also is a Certified ISO Lead Auditor to audit companies in a diversity of industry fields for compliance. At the same time, Joan has served as a Certified Global Career Development Facilitator and Career Advisor. In this capacity, she has undertaken numerous projects for US Government Agencies and Nonprofit Community Agencies with the focuses on workforce development, employment development, job creation, economic development, and community development. She has many success stories, and as a result, she received the recognitions and Honor Awards from the US Government Agencies for her outstanding services to the community.
Clinical Trial Chapter
Vision:
Organise knowledge sharing sessions on importance of clinical relevance of a product in a healthcare setting and the need for synergy between clinical and regulatory teams in product development.
Upcoming activities:
Webinar and articles on need for a synergy between clinical and regulatory team in product development. Knowledge sharing on importance of clinical knowledge about product during regulatory submissions and challenges faced by a start-up or small enterprises during product development. Webinars and lectures on role of regulatory team in clinical trial management.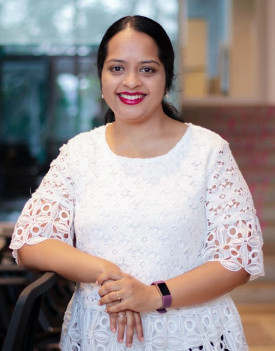 Chapter chair:
Priya Jayaraman
Bio:
Priya is a healthcare professional with both pre-clinical and clinical research experience in pharmaceuticals and medical devices sector. She graduated from NUS, Singapore with a PhD in Biological Sciences with a focus on autoimmune diseases. She has worked in a pre-clinical contract research organisation as a senior scientist which involved developing downstream processes for biosimilars. She later moved into clinical development as a clinical research associate in India where she handled medical device and drug trials. She currently works with a start-up – Capere Surgical Systems, a spinoff from NTU, Singapore where she handles a variety of activities from clinical, regulatory and business development. With over 5 years of industry experience, she will share her perspectives and experience from med-tech start-up environment in Singapore.
Crisis Management Chapter
Vision:
In this day and age, it doesn't take long for an incident to become a crisis. With social media impact being higher than ever and journalists still believing that 'good news is no news', it is clear that every minute counts. Right from the start.
The Crisis Management Chapter's first priority is preventing damage to a company's public image, or minimizing it should an arduous issue raise its head or a should a crisis occur. Our mission is to:
Help ARPA members to be 100% prepared for any crisis situation
Provide operational speed, by being available 24/7, 365/365
Provide the required local and international expertise by deploying our global communications network
Upcoming activities:
Crisis Management webinar
One-on-one Q&A session for Medtech companies with crisis experts from the Worldcom PR group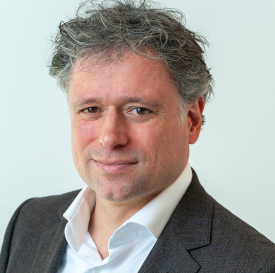 Chapter chair:
Serge Beckers
Bio:
Serge Beckers is Managing Partner at Wisse Kommunikatie in the Netherlands. He is primarily active in the medical, healthcare and well-being sectors and has 15 years' experience in PR and content creation for among others: Medtronic, Canon Medical Systems, Incyte, Mallinckrodt, Ethypharm and Lohmann & Rauscher. In that capacity he is also in charge of providing the 45+ healthcare institutions, medical device manufacturers and pharmaceuticals with the required crisis communication support. Serge is jointly responsible for directing Wisse´s sister agency Insticom in Brussels and he is a Worldcom board member and chairman of the Worldcom Healthcare Practice Group. Moreover, he is responsible for the execution and distribution of the annual Worldcom Digital Health Monitor For The Pharma Sector.
Digital Health Chapter
Vision:
To transform healthcare to industry 4.0, by supporting the development of digitalization in medical technology industry, digital health, accelerate data-driven innovation, advance healthcare, and improve affordability and accessibility across the globe. The leading partner in MedTech4.0 for medtech and digital health industries, government regulators, and life science industry eco-system, to support medtech and digital health advancement, the well-being of the region. Join us to: Engage the stakeholders in medical technology and digital health, and foster collaboration to accelerate innovation and advance healthcare, towards preventive, predictive, personalized and precision medicine. Educate the eco-system with the latest development in industry 4.0, in combination of regulatory development, and facilitate dialogues between government, regulators, industries, to build the knowledge base for MedTech 4.0 and digital health era. Empower the eco-system to grow and evolve, by connecting the global and regional members and alumni with certification and collaboration.
Upcoming activities:
Global digital medtech certification and webinar series
Members' Newsletter
White Paper and Publication
Chapter chair:
Virginia Chan | MBA, MSc. (Information Systems Management)
Bio:
Virginia Chan is the Head of Digital Transformation for Medical Devices Industry in Asia Pacific region at Siemens Digital Industry Software, Chair of Digital Health Chapter of Asia Regulatory Professional Association, and Expert Panel of International Medical Devices School (Greater China, Korea and Singapore). Envision with the data-driven paradigm shift of connected health, Virginia works closely with MedTech eco-system, to transform the MedTech industry with digitalization, towards patient-centric, preventive, predictive, personalized and precision medicine, utilizing AI, IoT, blockchain, additive manufacturing, to advance healthcare, accessibility and affordability around the globe. As the world's leading technology partner in Industry 4.0, Siemens Digital Industry Software supports government, regulators, medical devices and digital health companies, research institutions and medical technology investors to provide faster, better, safer, cost-effective digital innovation and smart manufacturing with global compliance. During the Covid-19 crisis, Siemens supports companies to accelerate the design, ramp up production of critical medical supply, mitigate parts shortage via Siemens additive manufacturing network, utilize low-code app for mask mapping and patient monitoring to protect healthcare workers, simulation to ensure social distancing for medical technology manufacturers. Prior joining Siemens, Virginia has more than 18 years of global leadership experience in Medical Technology Industry. She held several leadership positions, was the Global Product Management Lead in Germany and Asia Marketing Director with Dentsply Sirona. During her tenure as the Head of Marketing and Sales Development (APAC) with Straumann, the world's leading dental implant company received "Frost & Sullivan Dental Implant Company of the Year Award. She was also the Co-Founder and Chief Marketing Officer of a digital health platform in Singapore. Born in Hong Kong, Virginia holds MBA and MSc. (Information Systems Management) from Hong Kong University of Science & Technology and currently resides in Singapore.
EU Chapter
Vision:
The European Chapter will support understanding of the European Union (EU) regulatory environment and give insight on regulatory developments while helping industry, academics and healthcare sector to cope with changing legislative environment to benefit from the great opportunities of EU market. The Chapters mission is to:
Be the European window for ARPA members
Facilitate understanding of policies & legislation and access to the EU market
Be a trusted partner to ARPA members for trainings, regulatory education and consultancy
Upcoming activities:
Trainings: 2020 European Chapter activities will focus on MDR 2017/745 update trainings and news on latest developments
Consultancy: projects will be focused on how to handle challenges in MDD – MDR transition to obtain & secure CE marking in the EU
Chapter chair:
Arkan Zwick, PhD
Bio:
Arkan is the corporate regulatory affairs director at CROMA pharmaceutical in Austria. With more than thirteen years of regulatory professional experience in pharma and MedTech industry in ophthalmology, orthopaedic and aesthetic dermatology Arkan´s role included regulatory advocacy for drug, medical device and cosmetic market authorizations and regulatory compliance on a global stage and in the European Union (EU) as well as in house legal advice for contracts, merger and acquisition and intellectual property protections. Prior to his assignment in regulatory he was working for the City Government of Vienna and the European Commission Enterprise Directorate General in Brussels in the field of enterprise development and EU funding programs. Arkan has a graduate master degree in law from the university of Vienna and a PhD in European Law. He has been assigned as lecturer at the University of Applied Sciences in Vienna and speaker in life cycle conferences and regulatory trainings. He speaks fluently in English, German, French and Turkish.
IVD RA QA Chapter
Vision:
"This partnership serves not only to raise the standards of our own RA Team but also provides a chance for Credo Diagnostics Biomedical to be part of ARPA's mission to raise the standard and social recognition of Regulatory Professionals as part of the Healthcare Team" added Dr. Wong Jr. Winston, Chairman, and CEO of Credo Diagnostics Biomedical.
Upcoming activities:
ARPA is partnering Credo Diagnostics Biomedical to create an IVD/RA/QA Chapter to enhance the Regulatory standards through different projects ranging from training, communication, intelligence and strategy.
Chapter chair:
Dr. Wong Jr. Winston, Chairman and CEO, Credo Diagnostics Biomedical Pte Ltd
Bio:
Doctorate in Electrical Engineering – Imperial College London
Manpower Chapter
Vision:
Our job is to connect you with regional experts, thought leaders and executives in all things medical device. We do our best to set you for career success through a wide range of soft skills training including presentation skills, communication skills and emotional intelligence. Specialties include mid-to-senior level recruitment, general management and communication skills workshops
Upcoming activities:
Webinar: Managing Conflicts At Work
Webinar: Communicate and Be Heard
Chapter chair:
Ambrose Chan
Bio:
Ambrose is the Managing Director of Integrity, a specialist recruitment firm partnering some of the largest and smallest employers in the medical device arena. He has been working in consulting and recruitment in the last decade and has delivered niche-in-market search mandates across Singapore, Malaysia, Hong Kong, Taiwan, Korea and Thailand. His focus is to help businesses build stronger teams and for working professionals to be commercially adept.
Singapore Chapter
Vision:
Arrange networking and good RA practice sharing platform in Singapore
Upcoming activities:
Planning to start with a Chapter committee catch up session. We can use this meeting to plan our next 3 sessions topics to be discussed and topic leaders. 
Bio:
With a Bachelor's Degree in Bioengineering from National University of Singapore, Xi Yun came into the medical device industry since 2011. Most of her time is spent on working with cardiovascular implantables in process and project engineering. In recent years, she is with EndoMaster in the robotic-assisted endoluminal surgery space as regulatory affairs, also performing biocompatibility and sterilization validations. Her experience spans from the R&D prototype phases to design transfers, manufacturing process validations and everything in between like navigating through change management and quality standards. She is a qualified Project Management Professional since 2012 and is currently pursuing a MBA with Strathclyde University.
Standards and Regulations Chapter
Vision:
Standardisation puts Quality at the centre of businesses. We aim to simplify the learning journey for all members to understand the importance of standards and how they play a key role in streamlining business processes across organisations, overcoming regulatory hurdles and accelerating their global growth.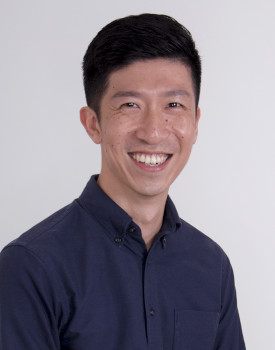 Bio:
Jason has been a strong advocate for standardisation, starting off his career as a regulator in Singapore's HSA and later on as a Regulatory/QA manager of a Singapore-based MedTech accelerator. His venture as an entrepreneur started off as a Quality and Regulatory Consultant and is now the CEO/Co-founder of Stendard – a regulatory consultancy and technology company that helps businesses implement international standards, streamline business processes across the organisation, and accelerate global growth. Jason is also a committee member of the National Mirror Working Group for ISO/TC 210, contributing his time to the development of international and Singapore healthcare standards.
Student Chapter
Vision:
Raise awareness of regulatory affairs among undergraduate and graduate students planning to enter the Health and Biomedical Sector.
Upcoming activities:
Chapter Committee meeting to establish workplan for the next calendar year
Chapter chair:
Mark Chong, PhD
Bio:
Mark is a passionate educator and has been teaching at the University since 2012. A Mechanical Engineer by training, he did his PhD in Bioengineering, focusing on tissue engineering and regenerative medicine. Through his post-doctoral experiences in translation and enterprise activities, he realised the importance of regulatory affairs and is now an advocate for early education and exposure to the field. Having successfully guided several students into a career in regulatory affairs, as well as having seen many others benefit from regulatory awareness, he now hopes to create a platform through which students and alumni networks provide a virtuous cycle of continuous improvement and raising standards in the profession.
Traditional & Complementary Medicine Chapter
Vision:
"How can we create the right conditions to build a flourishing Asia's complementary medicines industry?". One of the main pillars will definitely be having exceptional collaboration amongst the stakeholders across the regions.
APRA strived to be Asia's most impactful regulatory platform for the complementary medicine stakeholders. In order to do so, we offered ourselves as a neutral and unbiased platform to attract experts from all corners of the world.
Through this platform, they are able to exchange their views, provide best practices, ideas and innovative solutions on topics related to the safety, efficacy and quality of complementary medicines.
This is our commitment to foster collaboration among the industry experts, to provide inspiring insights to APRA members, so as to support them on the diverse and challenging legislative environment in Asia.
Upcoming activities:
Webinar: An Overview of Traditional & Complementary Medicines and Its Regulatory Challenges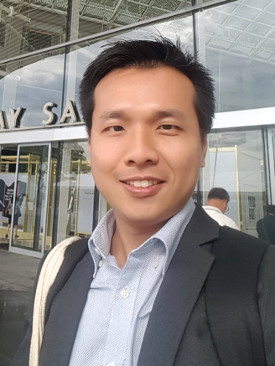 Chapter chair:
Jacob Cheong | MSc. Pharm. Sc & Tech
Bio:
Jacob is a technical expert with 15 years of track record in traditional & complementary medicines and functional food industries. He joined Blackmores regional office in Singapore as the pioneer to setup the Asia Product Development department. He managed a team of multiple nationalities to optimize result and balance focus on different key markets. With his experience on diverse and complex Asia requirements (regulation, consumer demographics, shipping, tax requirements etc), he provides launch strategy and align with countries NPD lead to turns idea into product. He has a proven track record of harmonizing multiple countries requirements into ONE Regional formula to achieve operational efficiency and he instrumental in overcome many of the regulatory and technical challenges to enable product launch in the region. Many of the Blackmores products for a long time to come will have his fingerprints on them. Jacob is a firm believer in the philosophy of complementary medicines. He finds it truly meaningful to pass on the gift of natural healing knowledge to others, through education and training.
Vitamin, Minerals and Supplement (VMS) Chapter
Vision:
ARPA VMS committee vision is to raise awareness and professionalism in the VMS field in Asia region. The committee aims to work with regulators on harmonizing the VMS standards and also develop a VMS database for the VMS RA community for their professional development.
Upcoming activities:
1. Transparency – Creating a Vitamins & Minerals limit database in Asia
2. Training & assist regulators on harmonization/convergence.
3. Enhance regulatory compliance and convergence
Chapter chair:
Srilatha Sreepathy
Bio:
Over 15 years experience in Regulatory Affairs, Pharmacovigilance, Drug Safety, Quality Compliance and Product Development in Australia & Singapore . Experience in Regulatory Affairs includes OTC, Health Supplements, Medical device & Ethical products across Asia. Interests are in down scheduling , evidence-based use of Complementary and Alternative Medicines.